PURE AERO 98 - FRAME
Regular price
Sale price
$349.99
Unit price
per
SIZE GUIDE
DESCRIPTION
The Babolat Pure Aero 98 tennis racquet is a deadly weapon in the hands of high-performance competitors who play fast, look to move forward, and attack the ball with spin and precision. The combination of a 98 in² head, a thin 21/23/22 beam, and a 16/20 string pattern brings control and precision to the spin-friendly Pure Aero family. The Babolat Pure Aero 98 tennis racquet is a must-try for modern performance players.
Carlos Alcaraz, Felix Auger Aliassime, and Holger Rune play with the Babolat Pure Aero 98 tennis racquet.
---
BENEFITS
| | | |
| --- | --- | --- |
| SPIN | PRECISION | FEEL |
| An aerodynamic frame for faster racquet head speed and spin-specific grommets to facilitate string snap-back allow you to unleash all the spin in your game. | The smaller 98 sq in. head size, thinner beam, increased weight, and tighter string pattern provides more precision and stability than the standard Pure Aero. | We added flax fibers to the racquet head for shock absorption, allowing the optimal ball feel that high-level players need. |

NF²-TECH
Flax inserts at strategic locations in the frame create optimal shock absorption and sound quality for an exceptional playing experience.



FSI SPIN TECHNOLOGY
New string pattern that adapts to the intensity of your game. The spin grommets positioned at the top and bottom of the head enable the strings to move and help you to achieve more spin. The Woofer system increases contact time between the ball and the strings for improved grip and feel.

AEROMODULAR 3
An aerodynamic frame integrating the bumper and grommets increases your racquet head speed and spin generation.
---
TECHNICAL CHARACTERISTICS
| | | | |
| --- | --- | --- | --- |
| Head Size | 630 cm² | Length | 685 mm |
| Weight (unstrung) | 305 g +/- 7g | Balance (unstrung) | 315 mm +/- 7mm |
| Swing Weight | 295 | Stringing Pattern | 16/20 |
| Stiffness (RA) | 71 | Section | 21/23/22 |
| Composition | Carbon | Recommended String | RPM Blast/ RPM Rough |
| Tension Recommended | 23-27 Kg | Recommended Grip | Syntec Pro |
| Strung / Unstrung | Unstrung | | |
Share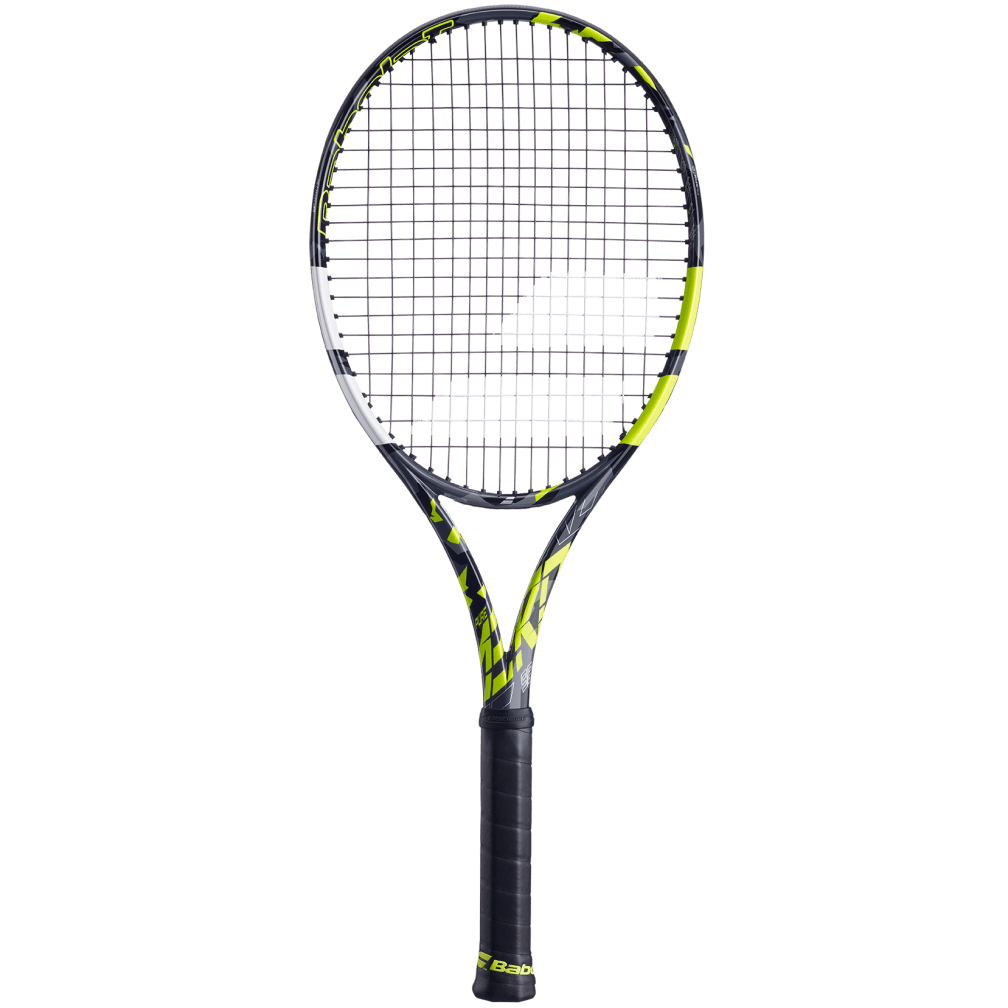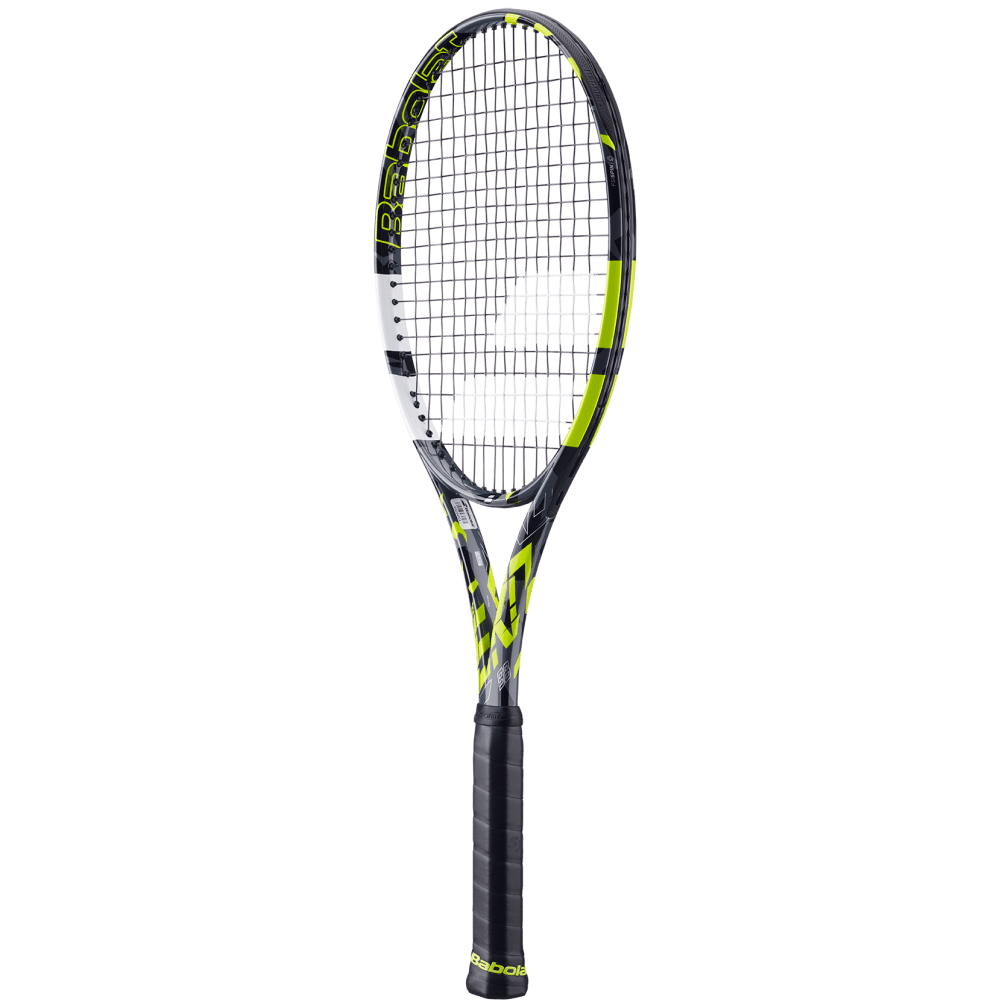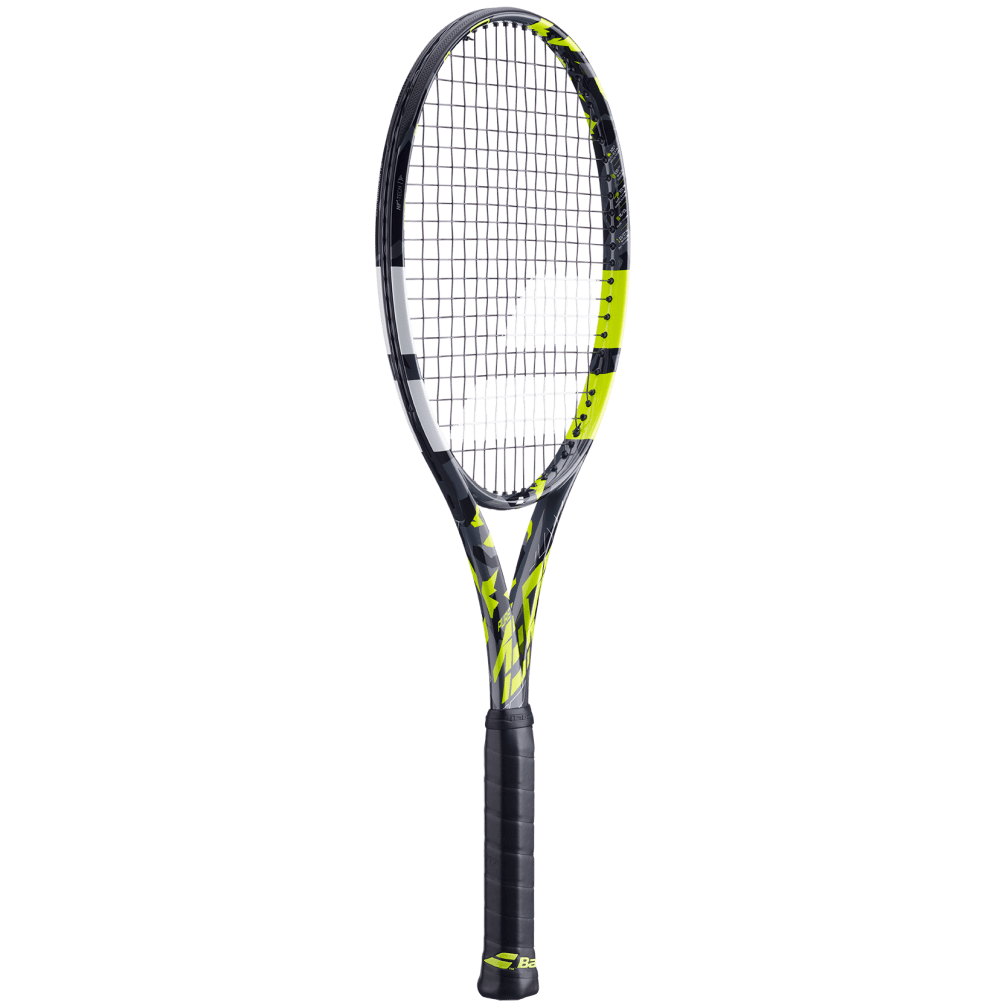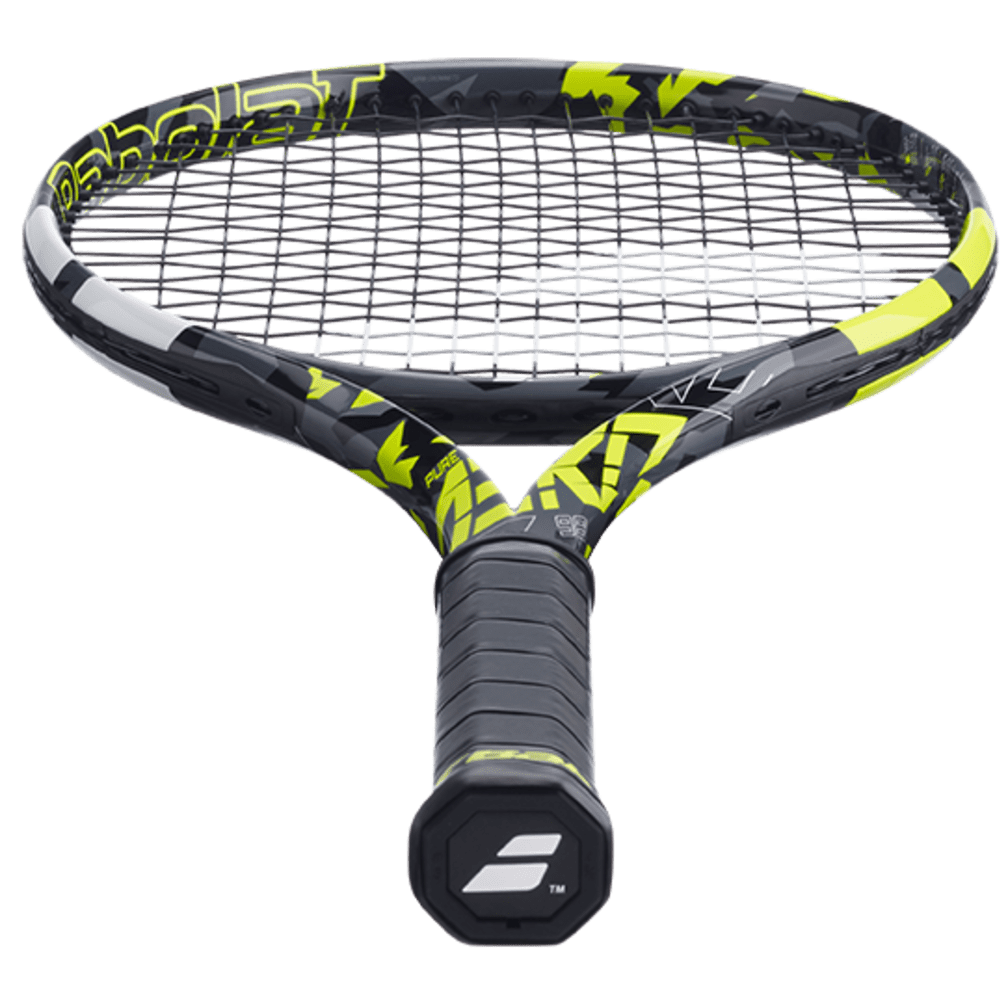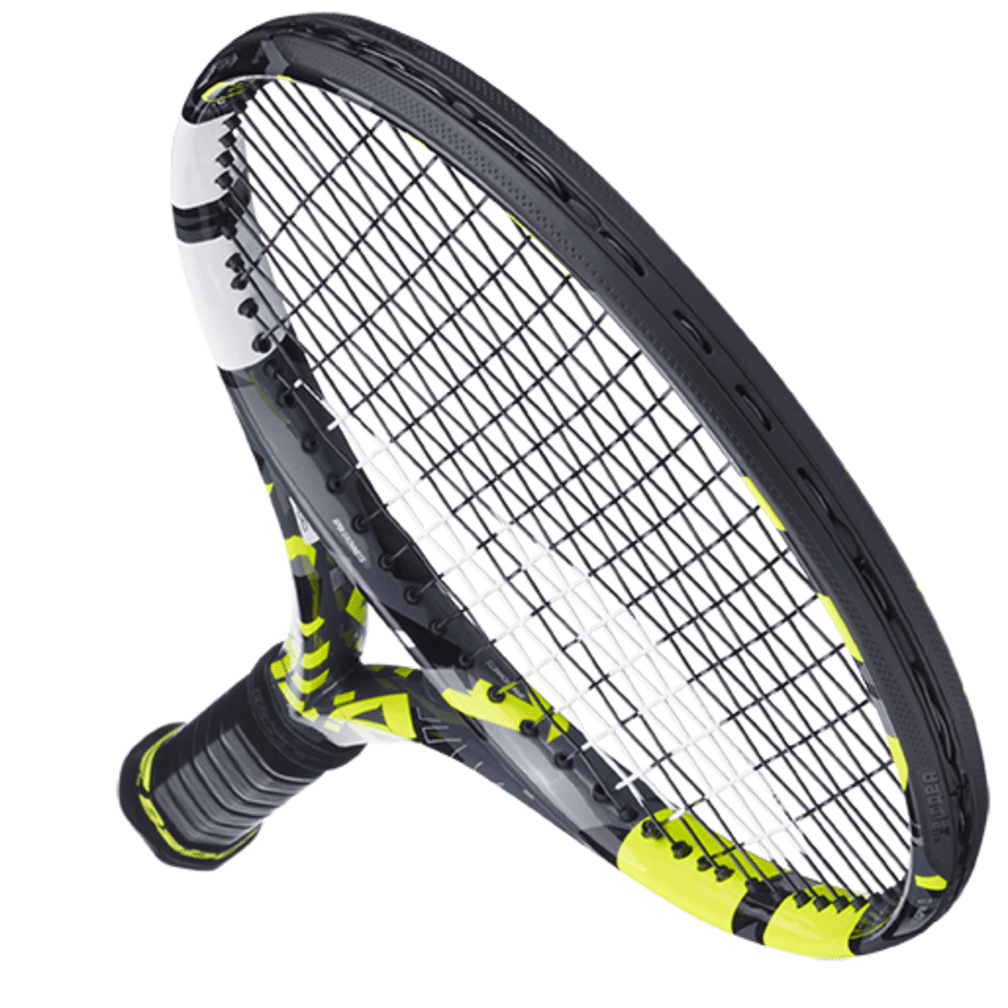 SIZE GUIDE
- APPAREL -
Men
Size
US (in inches)
EU (in centimeters)
Tops - Chest
Tops - Waist
Bottoms - Hips
Bottoms - Inseam
Tops - Chest
Tops - Waist
Bottoms - Hips
Bottoms - Inseam
S
33-35
30-31
33-35
39
84-89
76-79
84-89
99
M
36-38
31-33
36-38
30
92-97
79-84
91-97
76
L
38-41
33-34
38-42
31
97-104
84-86
97-107
79

XL

41-42
34-36
42-42
31
104-107
86-91
107
79
XXL
44-45
36-38
44-45
32
112-114
91-97
112-114
81
Women
Size
US (in inches)
EU (in centimeters)
Tops - Chest
Tops - Waist
Bottoms - Hips
Bottoms - Inseam
Tops - Chest
Tops - Waist
Bottoms - Hips
Bottoms - Inseam
XS
34-35
25-26
34-35
30
86-89
64-66
86-89
76
S
35-36
26-27
38-39
30-31
89-91
89-91
97-99
76-79
M
37-38
28-29
39-42
31
94-97
94-97
99-107
79
L
38-39
29-39
44-45
31-32
97-99
74-99
112-114
79-21
XL
40-41
31
47-48
32
102-104
79
119-122
81
XO
41-43
32
50-51
32-33
104-109
81
127-130
81-84
Boys
Age
US (in inches)
EU (in centimeters)
Tops - Chest
Tops - Waist
Bottoms - Hips
Bottoms - Inseam
Height
Tops - Chest
Tops - Waist
Bottoms - Hips
Bottoms - Inseam
Height
6-8
25-26
22-23
27-29
22
44-50
94-66
56-58
69-73
56
112-127
8-10
27
23-24
29-31
25
50-55
69
58-61
74-79
64
127-140
10-12
27-29
24-26
31-33
28
55-60
69-74
61-66
79-83
71
140-152
12-14
29-31
26-28
33-35
31
60-64
74-79
66-71
83-89
79
152-163
Girls
Age
US (in inches)
EU (in centimeters)
Tops - Chest
Tops - Waist
Bottoms - Hips
Bottoms - Inseam
Height
Tops - Chest
Tops - Waist
Bottoms - Hips
Bottoms - Inseam
Height
6-8
26-28
21-23
28-29
22
44-50
66-79
53-58
71-74
56
112-127
8-10
28-31
23
29-31
25
50-55
71-79
58
74-79
64
127-140
10-12
31-32
23-26
32-33
27
55-60
79-21
58-66
81-84
69
140-154
12-14
32-33
26-29
34-35
30
60-64
81-84
66-74
84-89
76
154-163
- SHOES -
| | | | | | | | | | | | | | | | |
| --- | --- | --- | --- | --- | --- | --- | --- | --- | --- | --- | --- | --- | --- | --- | --- |
| MEN | | | | | | | | | | | | | | | |
| Size (in centimeters) | 24,5 | 25 | 25,5 | 26 | 26,5 | 27 | 27,5 | 28 | 28,5 | 29 | 29,5 | 30 | 30,5 | 31 | 32 |
| Size (in inches) | 9,8 | 10,0 | 10,2 | 10,5 | 10,7 | 10,9 | 11,1 | 11,3 | 11,5 | 11,7 | 11,9 | 12,1 | 12,3 | 12,5 | 12,9 |
| UK | 6 | 6.5 | 7 | 7.5 | 8 | 8.5 | 9 | 9.5 | 10 | 10.5 | 11 | 11.5 | 12 | 12.5 | 13.5 |
| EU | 39 | 40 | 40.5 | 41 | 42 | 42.5 | 43 | 44 | 44.5 | 45 | 46 | 46.5 | 47 | 48 | 49 |
| USA | 6.5 | 7 | 7.5 | 8 | 8.5 | 9 | 9.5 | 10 | 10.5 | 11 | 11.5 | 12 | 12.5 | 13 | 14 |
| Japan | 25 | 25+ | 25.5 | 26 | 26.5 | 27 | 27.5 | 28 | 28+ | 28.5 | 29 | 29+ | 29.5 | 30 | 31 |
| | | | | | | | | | | | | | | | |
| WOMEN | | | | | | | | | | | | | | | |
| Size (in centimeters) | 22,5 | 23 | 23,5 | 24 | 24,5 | 25 | 25,5 | 26 | 26,5 | 27 | 27,5 | 27,5 | | | |
| Size (in inches) | 9,04 | 9,24 | 9,45 | 9,65 | 9,85 | 10,05 | 10,25 | 10,45 | 10,65 | 10,85 | 11,05 | 11,05 | | | |
| UK | 3.5 | 4 | 4.5 | 5 | 5.5 | 6 | 6.5 | 7 | 7.5 | 8 | 8.5 | 9 | | | |
| EU | 36 | 36.5 | 37 | 38 | 38.5 | 39 | 40 | 40.5 | 41 | 42 | 42.5 | 43 | | | |
| USA | 4 | 6 | 6.5 | 7 | 7.5 | 8 | 8.5 | 9 | 9.5 | 10 | 10.5 | 9.5 | | | |
| Japan | 22.5 | 23 | 23.5 | 24 | 24.5 | 25 | 25+ | 25.5 | 26 | 26.5 | 27 | 27.5 | | | |
| | | | | | | | | | | | | | | | |
| JUNIORS | | | | | | | | | | | | | | | |
| Size (in centimeters) | 19 | 19,5 | 20 | 20,5 | 21 | 21,5 | 22 | 22,5 | 23 | 23,5 | 24 | 24,5 | 25 | 25,5 | |
| Size (in inches) | 7,64 | 7,84 | 8,04 | 8,24 | 8,44 | 8,64 | 8,84 | 9,04 | 9,24 | 9,45 | 9,65 | 9,85 | 10,05 | 10,25 | |
| UK | 13 | 13.5 | 1 | 1.5 | 2 | 2.5 | 3 | 3.5 | 4 | 4.5 | 5 | 5.5 | 6 | 6.5 | |
| EU | 31 | 32 | 33 | 33.5 | 34 | 35 | 35.5 | 36 | 36.5 | 37 | 38 | 38.5 | 39 | 40 | |
| USA | 13,5 | 1 | 1.5 | 2 | 2.5 | 3 | 3.5 | 4 | 4.5 | 5 | 5.5 | 6 | 6.5 | 7 | |
| Japan | 20 | 20.5 | 21 | 21+ | 21.5 | 22 | 22+ | 22.5 | 23 | 23.5 | 24 | 24.5 | 25 | 25+ | |
| | | | | | | | | | | | | | | | |
| KIDS | | | | | | | | | | | | | | | |
| Size (in centimeters) | 17 | 17,5 | 18 | 18,5 | 19 | 19,5 | 20 | 21 | | | | | | | |
| Size (in inches) | 6,83 | 7,03 | 7,23 | 7,44 | 7,64 | 7,84 | 8,04 | 8,44 | | | | | | | |
| UK | 9 | 10 | 11 | 12 | 13 | 13.5 | 1 | 2 | | | | | | | |
| EU | 27 | 28 | 29 | 30 | 31 | 32 | 33 | 34 | | | | | | | |
| USA | 9,5 | 10,5 | 11,5 | 12,5 | 13,5 | 1 | 1.5 | 2.5 | | | | | | | |
| Japan | 17 | 17,5 | 18,5 | 19 | 20 | 20,5 | 21 | 21.5 | | | | | | | |