PURE AERO TEAM - FRAME
Regular price
Sale price
$299.99
Unit price
per
SIZE GUIDE
DESCRIPTION
Still looking for effects to move your opponent and dominate the game? The new Pure Aero range continues to evolve with a new approach focused on you! BABOLAT has created this 8th generation effects machine based on the observation of the game to better meet each player's profile in its quest for ultimate spin: Depending on your morphology, the moment of ball taking after the bounce, and your gestures, you will find an answer adapted to your need to better reveal the spin that is in you! Like Rafael Nadal, Leylah Fernandez, Félix Auger-Aliassime, or Carlos Alcaraz, choose your Pure Aero and enter the arena! Are you a backyard player and want to play long while accentuating your trajectories and ball effects? The Pure Aero Team will be the best answer for you.
---
BENEFITS
| | | |
| --- | --- | --- |
| SPIN | POWER | FEEL |
| Looking to accentuate the trajectories to secure your game and move your opponents to the four corners of the court? This tennis racket has been designed to maximize ball rotation in order to find incredible angles. | Overflow your opponent with the natural power of this new Pure Aero that will give you more ball length without forcing any more. | Keep pure sensations to vary your shots and easily reach all areas of the court with total control. |
---

NF²-TECH
Flax inserts at strategic locations in the frame create optimal shock absorption and sound quality for an exceptional playing experience.

SWX PURE FEEL
New technology featuring extended wrapping of SMAC technology, the cutting-edge vibration filtration system integrated in the lay-up composition, provides an unrivaled feel at ball impact and a unique sound on every shot.

FSI SPIN TECHNOLOGY
New string pattern that adapts to the intensity of your game. The spin grommets positioned at the top and bottom of the head enable the strings to move and help you to achieve more spin. The Woofer system increases contact time between the ball and the strings for improved grip and feel.

AEROMODULAR 3
An aerodynamic frame integrating the bumper and grommets increases your racquet head speed and spin generation.
---
TECHNICAL CHARACTERISTICS
| | | | |
| --- | --- | --- | --- |
| Head Size | 645 cm² | Length | 685 mm |
| Weight (unstrung) | 285 g +/- 7g | Balance (unstrung) | 320 mm +/- 7mm |
| Swing Weight | 280 | Stringing Pattern | 16/19 |
| Stiffness (RA) | 71 | Section | 23-26-23 |
| Composition | Graphite | Recommended String | RPM Blast / RPM Team |
| Tension Recommended | 23-27 Kg | Recommended Grip | Syntec Pro |
| Strung / Unstrung | Unstrung | | |
Share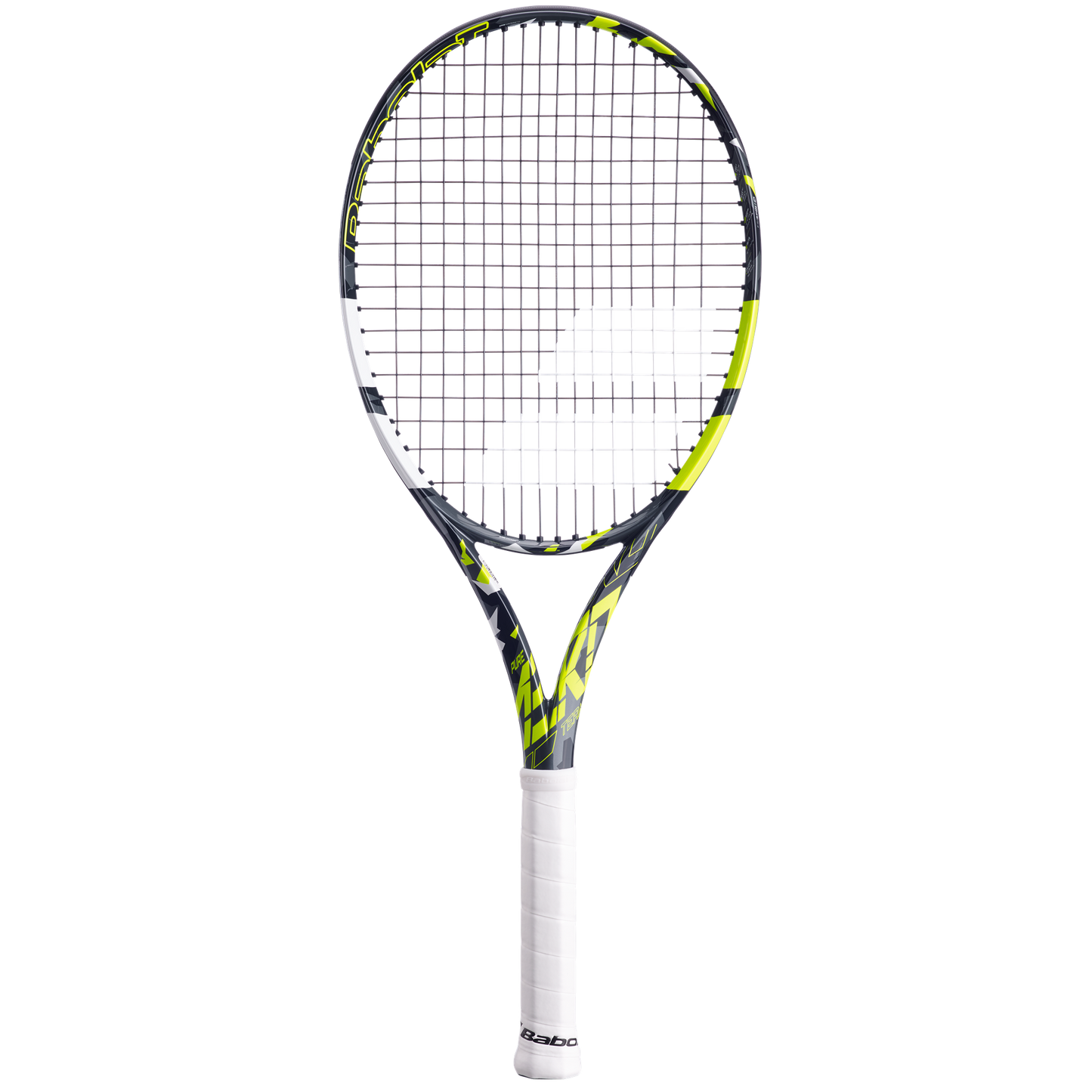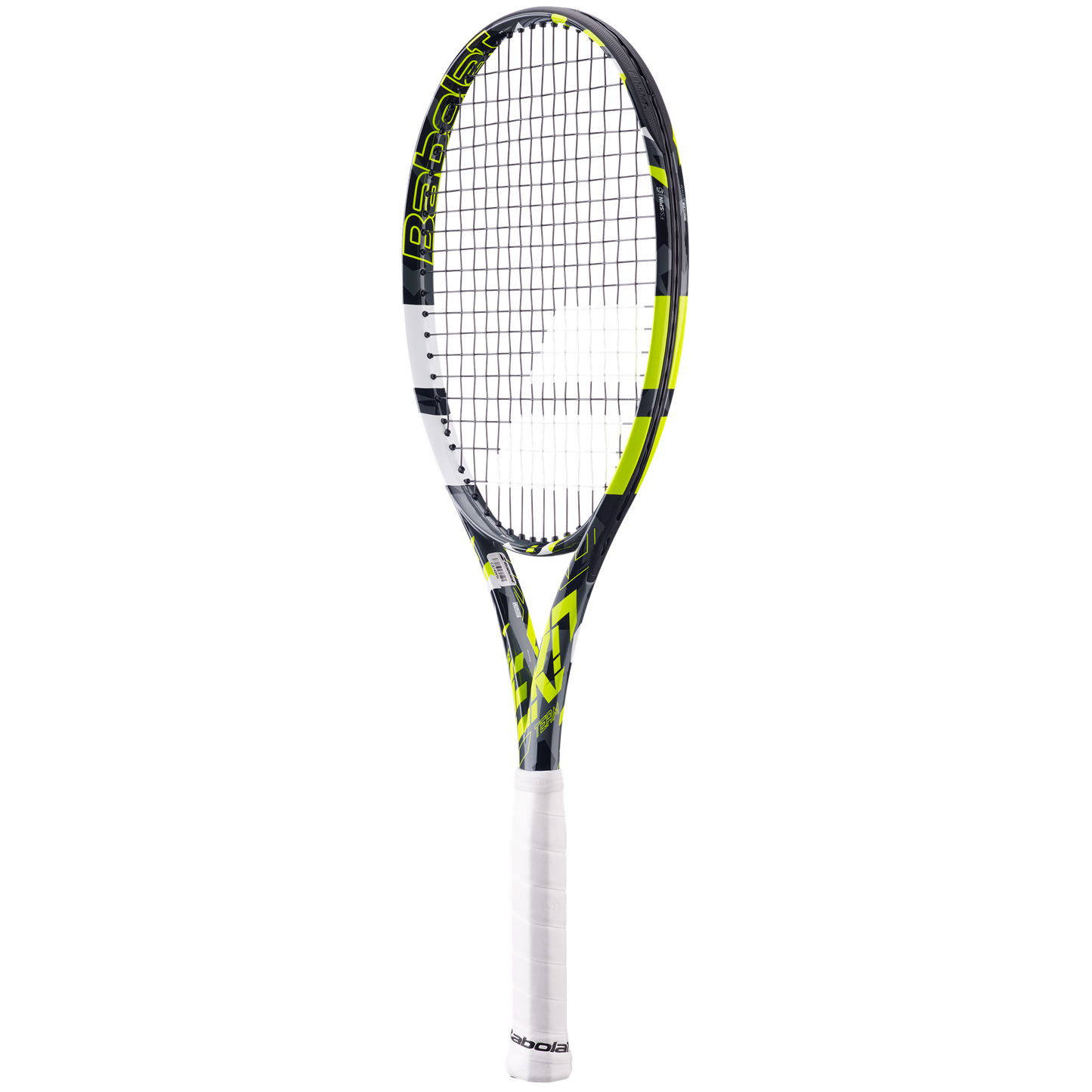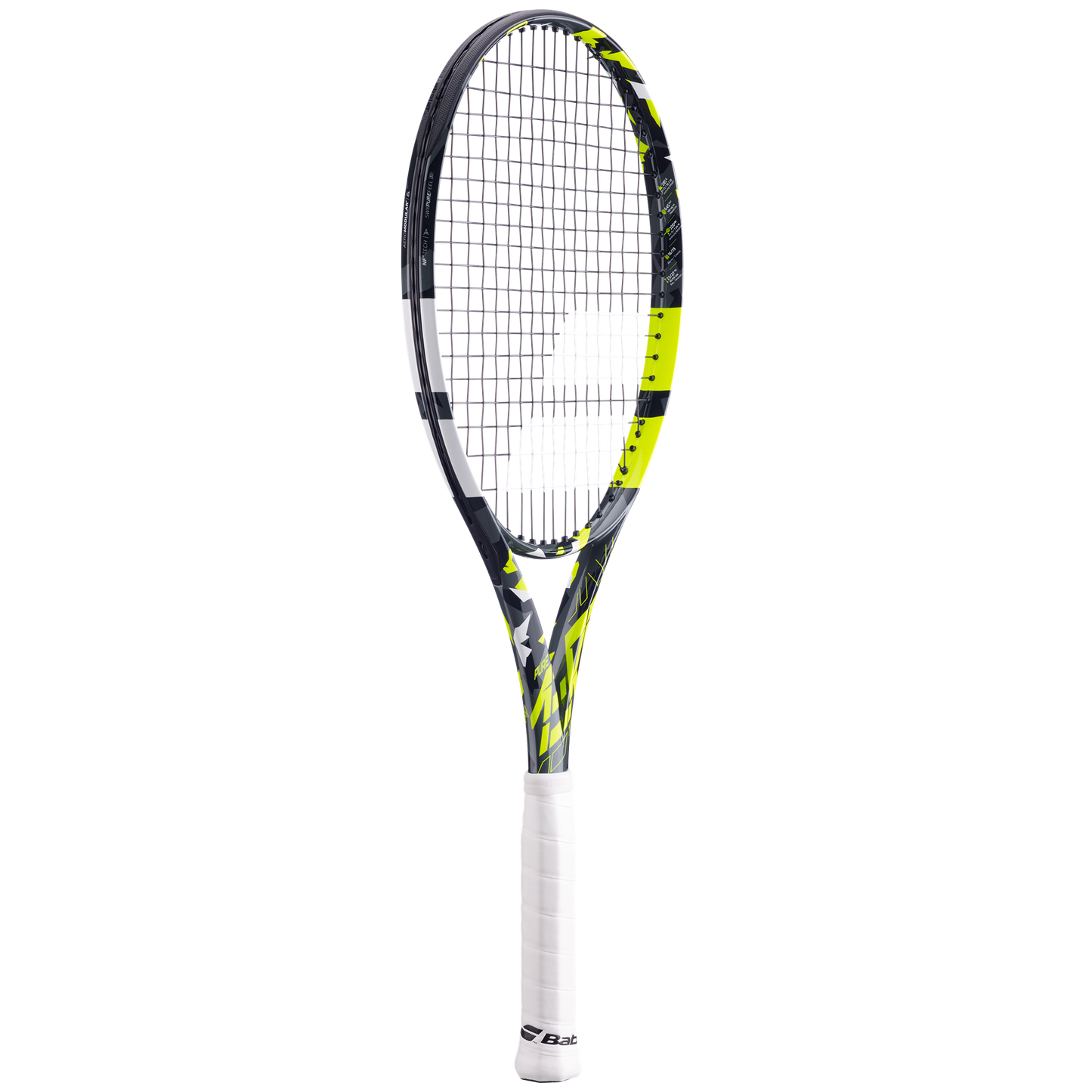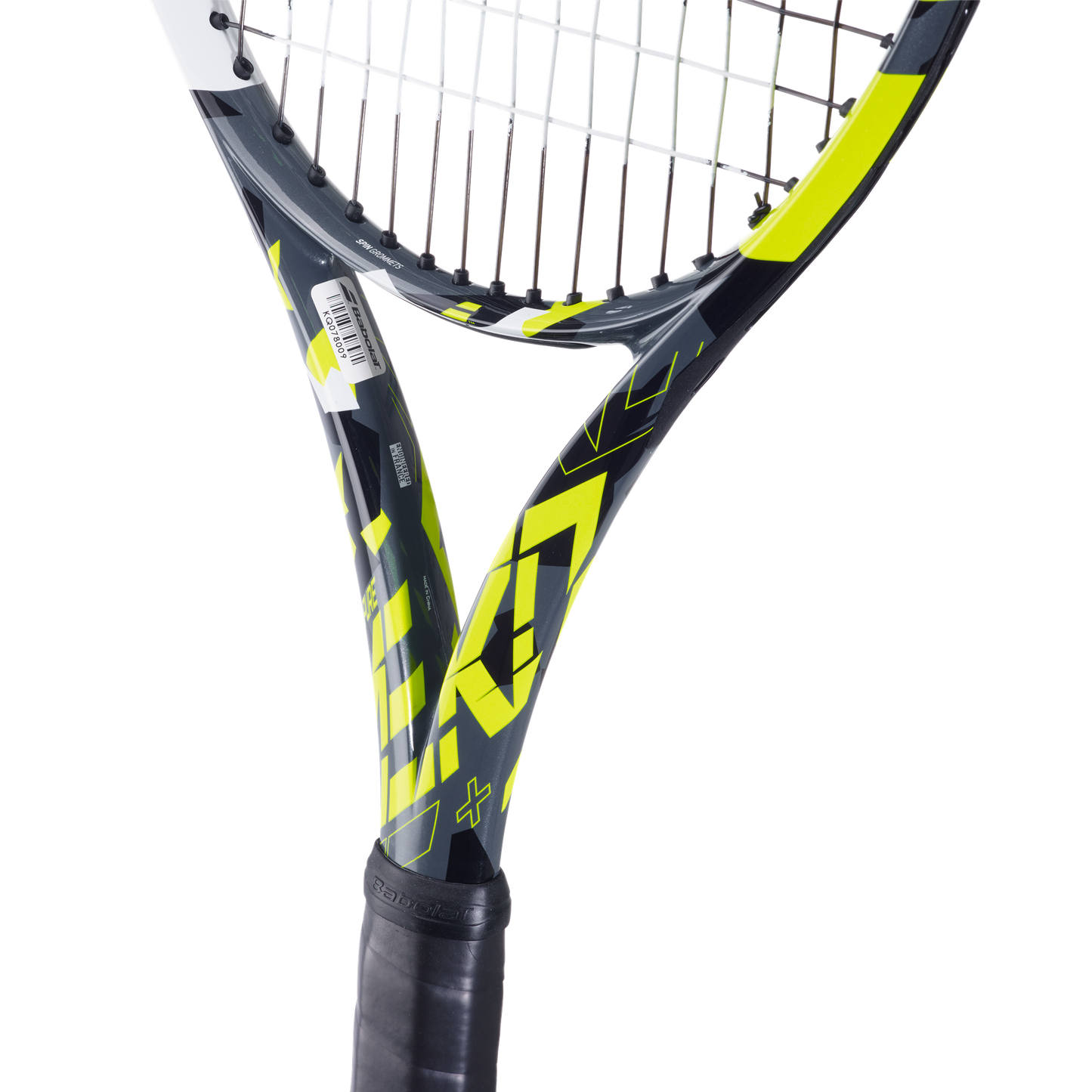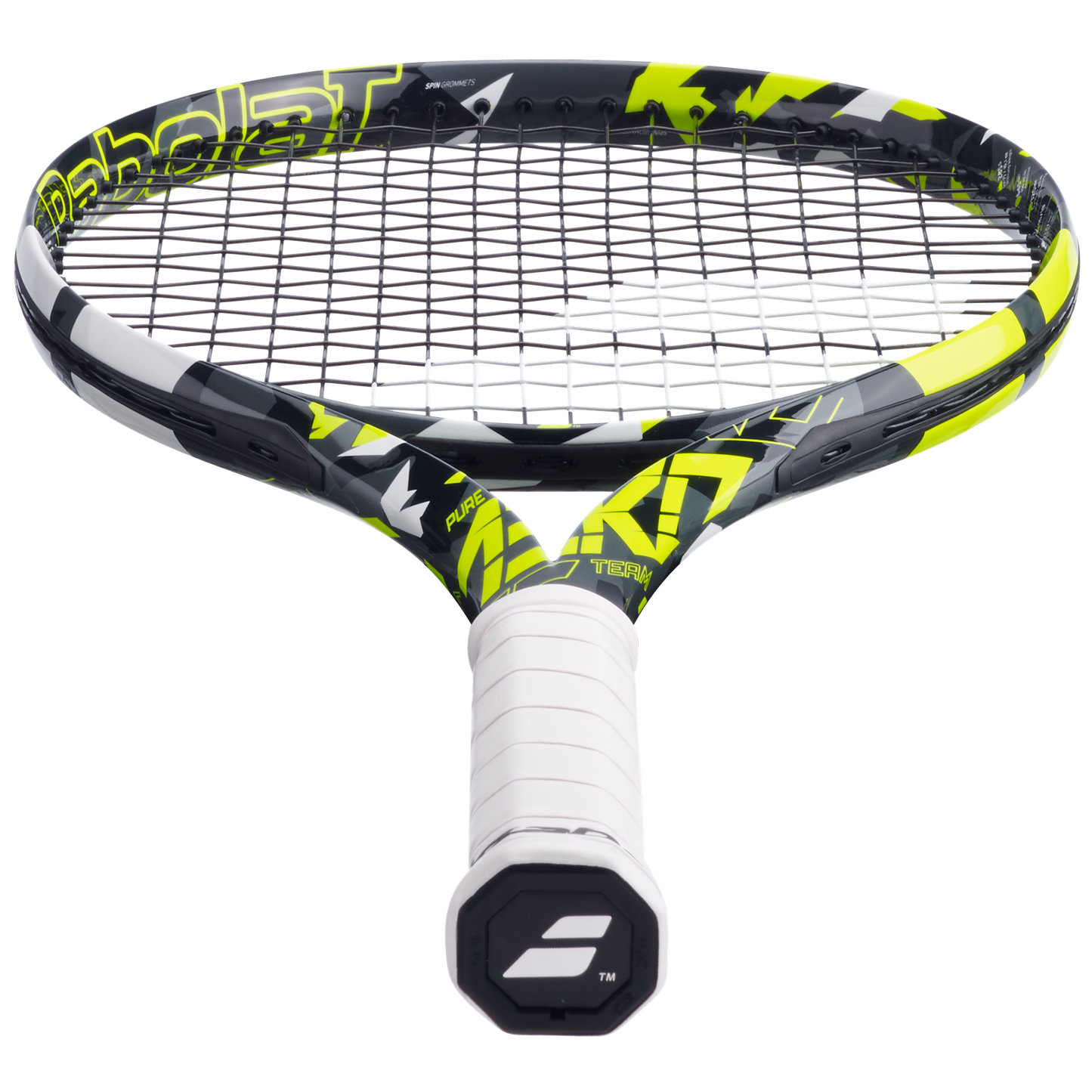 SIZE GUIDE
- APPAREL -
Men
Size
US (in inches)
EU (in centimeters)
Tops - Chest
Tops - Waist
Bottoms - Hips
Bottoms - Inseam
Tops - Chest
Tops - Waist
Bottoms - Hips
Bottoms - Inseam
S
33-35
30-31
33-35
39
84-89
76-79
84-89
99
M
36-38
31-33
36-38
30
92-97
79-84
91-97
76
L
38-41
33-34
38-42
31
97-104
84-86
97-107
79

XL

41-42
34-36
42-42
31
104-107
86-91
107
79
XXL
44-45
36-38
44-45
32
112-114
91-97
112-114
81
Women
Size
US (in inches)
EU (in centimeters)
Tops - Chest
Tops - Waist
Bottoms - Hips
Bottoms - Inseam
Tops - Chest
Tops - Waist
Bottoms - Hips
Bottoms - Inseam
XS
34-35
25-26
34-35
30
86-89
64-66
86-89
76
S
35-36
26-27
38-39
30-31
89-91
89-91
97-99
76-79
M
37-38
28-29
39-42
31
94-97
94-97
99-107
79
L
38-39
29-39
44-45
31-32
97-99
74-99
112-114
79-21
XL
40-41
31
47-48
32
102-104
79
119-122
81
XO
41-43
32
50-51
32-33
104-109
81
127-130
81-84
Boys
Age
US (in inches)
EU (in centimeters)
Tops - Chest
Tops - Waist
Bottoms - Hips
Bottoms - Inseam
Height
Tops - Chest
Tops - Waist
Bottoms - Hips
Bottoms - Inseam
Height
6-8
25-26
22-23
27-29
22
44-50
94-66
56-58
69-73
56
112-127
8-10
27
23-24
29-31
25
50-55
69
58-61
74-79
64
127-140
10-12
27-29
24-26
31-33
28
55-60
69-74
61-66
79-83
71
140-152
12-14
29-31
26-28
33-35
31
60-64
74-79
66-71
83-89
79
152-163
Girls
Age
US (in inches)
EU (in centimeters)
Tops - Chest
Tops - Waist
Bottoms - Hips
Bottoms - Inseam
Height
Tops - Chest
Tops - Waist
Bottoms - Hips
Bottoms - Inseam
Height
6-8
26-28
21-23
28-29
22
44-50
66-79
53-58
71-74
56
112-127
8-10
28-31
23
29-31
25
50-55
71-79
58
74-79
64
127-140
10-12
31-32
23-26
32-33
27
55-60
79-21
58-66
81-84
69
140-154
12-14
32-33
26-29
34-35
30
60-64
81-84
66-74
84-89
76
154-163
- SHOES -
| | | | | | | | | | | | | | | | |
| --- | --- | --- | --- | --- | --- | --- | --- | --- | --- | --- | --- | --- | --- | --- | --- |
| MEN | | | | | | | | | | | | | | | |
| Size (in centimeters) | 24,5 | 25 | 25,5 | 26 | 26,5 | 27 | 27,5 | 28 | 28,5 | 29 | 29,5 | 30 | 30,5 | 31 | 32 |
| Size (in inches) | 9,8 | 10,0 | 10,2 | 10,5 | 10,7 | 10,9 | 11,1 | 11,3 | 11,5 | 11,7 | 11,9 | 12,1 | 12,3 | 12,5 | 12,9 |
| UK | 6 | 6.5 | 7 | 7.5 | 8 | 8.5 | 9 | 9.5 | 10 | 10.5 | 11 | 11.5 | 12 | 12.5 | 13.5 |
| EU | 39 | 40 | 40.5 | 41 | 42 | 42.5 | 43 | 44 | 44.5 | 45 | 46 | 46.5 | 47 | 48 | 49 |
| USA | 6.5 | 7 | 7.5 | 8 | 8.5 | 9 | 9.5 | 10 | 10.5 | 11 | 11.5 | 12 | 12.5 | 13 | 14 |
| Japan | 25 | 25+ | 25.5 | 26 | 26.5 | 27 | 27.5 | 28 | 28+ | 28.5 | 29 | 29+ | 29.5 | 30 | 31 |
| | | | | | | | | | | | | | | | |
| WOMEN | | | | | | | | | | | | | | | |
| Size (in centimeters) | 22,5 | 23 | 23,5 | 24 | 24,5 | 25 | 25,5 | 26 | 26,5 | 27 | 27,5 | 27,5 | | | |
| Size (in inches) | 9,04 | 9,24 | 9,45 | 9,65 | 9,85 | 10,05 | 10,25 | 10,45 | 10,65 | 10,85 | 11,05 | 11,05 | | | |
| UK | 3.5 | 4 | 4.5 | 5 | 5.5 | 6 | 6.5 | 7 | 7.5 | 8 | 8.5 | 9 | | | |
| EU | 36 | 36.5 | 37 | 38 | 38.5 | 39 | 40 | 40.5 | 41 | 42 | 42.5 | 43 | | | |
| USA | 4 | 6 | 6.5 | 7 | 7.5 | 8 | 8.5 | 9 | 9.5 | 10 | 10.5 | 9.5 | | | |
| Japan | 22.5 | 23 | 23.5 | 24 | 24.5 | 25 | 25+ | 25.5 | 26 | 26.5 | 27 | 27.5 | | | |
| | | | | | | | | | | | | | | | |
| JUNIORS | | | | | | | | | | | | | | | |
| Size (in centimeters) | 19 | 19,5 | 20 | 20,5 | 21 | 21,5 | 22 | 22,5 | 23 | 23,5 | 24 | 24,5 | 25 | 25,5 | |
| Size (in inches) | 7,64 | 7,84 | 8,04 | 8,24 | 8,44 | 8,64 | 8,84 | 9,04 | 9,24 | 9,45 | 9,65 | 9,85 | 10,05 | 10,25 | |
| UK | 13 | 13.5 | 1 | 1.5 | 2 | 2.5 | 3 | 3.5 | 4 | 4.5 | 5 | 5.5 | 6 | 6.5 | |
| EU | 31 | 32 | 33 | 33.5 | 34 | 35 | 35.5 | 36 | 36.5 | 37 | 38 | 38.5 | 39 | 40 | |
| USA | 13,5 | 1 | 1.5 | 2 | 2.5 | 3 | 3.5 | 4 | 4.5 | 5 | 5.5 | 6 | 6.5 | 7 | |
| Japan | 20 | 20.5 | 21 | 21+ | 21.5 | 22 | 22+ | 22.5 | 23 | 23.5 | 24 | 24.5 | 25 | 25+ | |
| | | | | | | | | | | | | | | | |
| KIDS | | | | | | | | | | | | | | | |
| Size (in centimeters) | 17 | 17,5 | 18 | 18,5 | 19 | 19,5 | 20 | 21 | | | | | | | |
| Size (in inches) | 6,83 | 7,03 | 7,23 | 7,44 | 7,64 | 7,84 | 8,04 | 8,44 | | | | | | | |
| UK | 9 | 10 | 11 | 12 | 13 | 13.5 | 1 | 2 | | | | | | | |
| EU | 27 | 28 | 29 | 30 | 31 | 32 | 33 | 34 | | | | | | | |
| USA | 9,5 | 10,5 | 11,5 | 12,5 | 13,5 | 1 | 1.5 | 2.5 | | | | | | | |
| Japan | 17 | 17,5 | 18,5 | 19 | 20 | 20,5 | 21 | 21.5 | | | | | | | |