SATELITE ESSENTIAL - FRAME
Regular price
Sale price
$189.99
Unit price
per
SIZE GUIDE
DESCRIPTION
Want manoeuvrability? Uncompromising on performance. This racquet is made for you.
Because our aim is to meet your expectations. Rediscover our Satelite racquets – now more manoeuvrable than ever.
A fusion of technologies specially developed to bring out your full potential.
The Satelite Essential is specifically designed for all-court players with defensive tendencies. Your best ally to counter all your adversary's shots.

BENEFITS
POWER
Increase your strike power. Whatever your type of game, this racquet is designed for optimal aerodynamics that maximise each of your strokes. With the combination of Aero+ and MetricFlex technologies, you'll gain power on all shots.

MANOEUVRABILITY
Manoeuvrability is the key promise of our Satelite ranges, one we intend to keep.
If manoeuvrability is an essential racquet selection criterion for you, look no further.
Discover a fusion of technologies all specially designed to optimise your flexibility of movement.

PRECISION
Refine the precision of each of your strokes. The unique flexibility of the shaft makes it more supple when setting up your shots to gain precision and hit winners.


METRICFLEX
Metric Flex technology was specially designed to offer unique flexibility (lateral/frontal). Its structure is unique and patented. The shaft's stiffness adapts to maximize each of your movements: a more flexible shaft when setting up the stroke and more rigid when you hit to guarantee power and precision.

SLIM T
Slim T technology provides a perfect connection between the frame and shaft. The T-joint is designed exclusively to enhance the racquet's aerodynamics Enjoy optimised manoeuvrability.

SHAFT 6.5
Check out our Shaft 6.5, an ultra-thin shaft that gives optimal aerodynamics and increased manoeuvrability.

MANEUVERABILITY OPTIMIZER
A new sctructure specifically designed to improve the connection between the Top cap and the shaft. Built-in SMAC material adds greater stability to the racquet, for increased responsiveness and manoeuvrability.

AERO+
A racket frame designed with built-in eyelets. This structure offers better penetration through the air for more power and manoeuvrability.
TECHNICAL CHARACTERISTICS
Share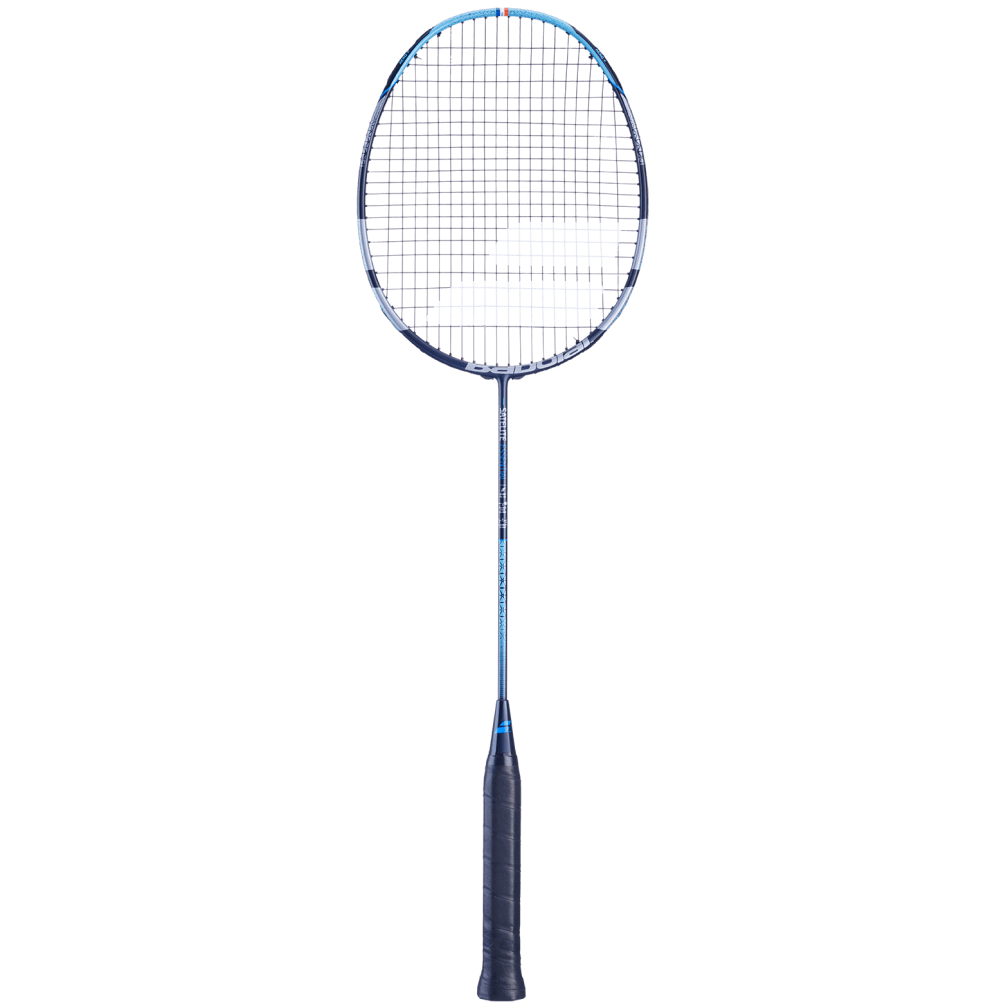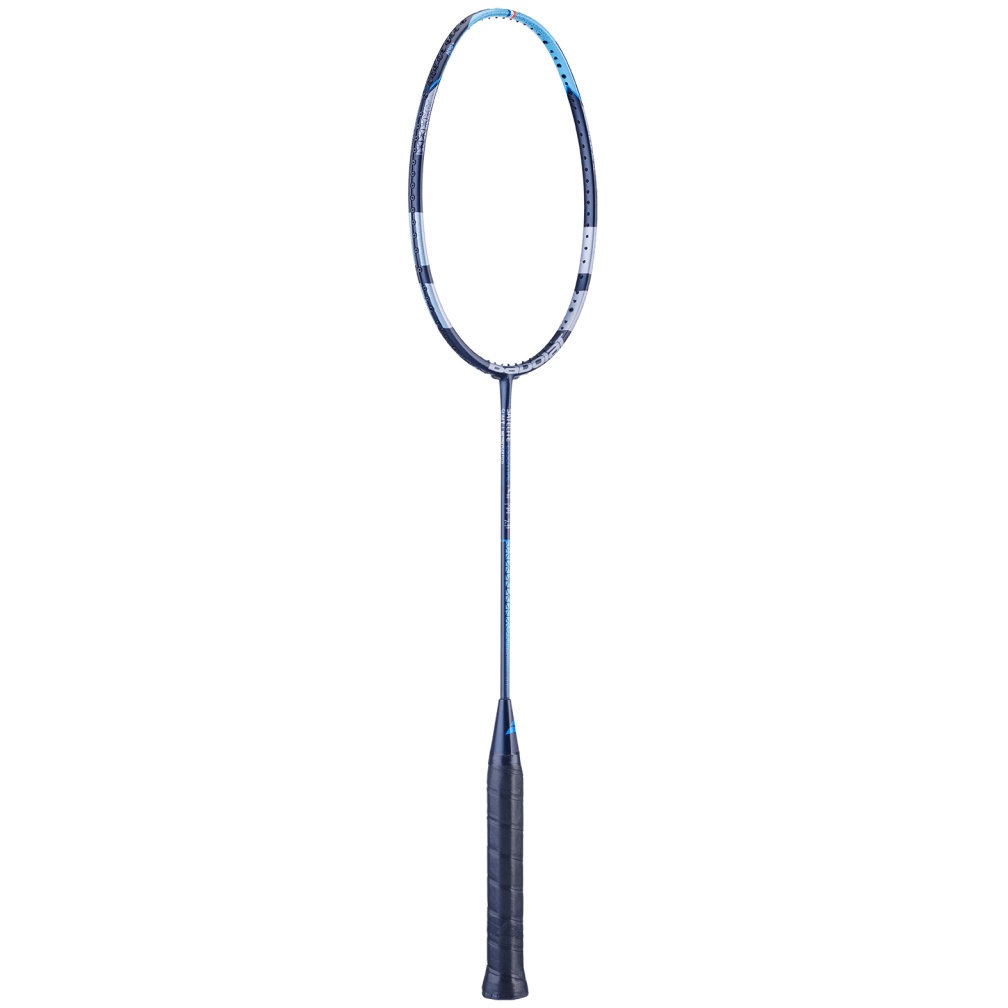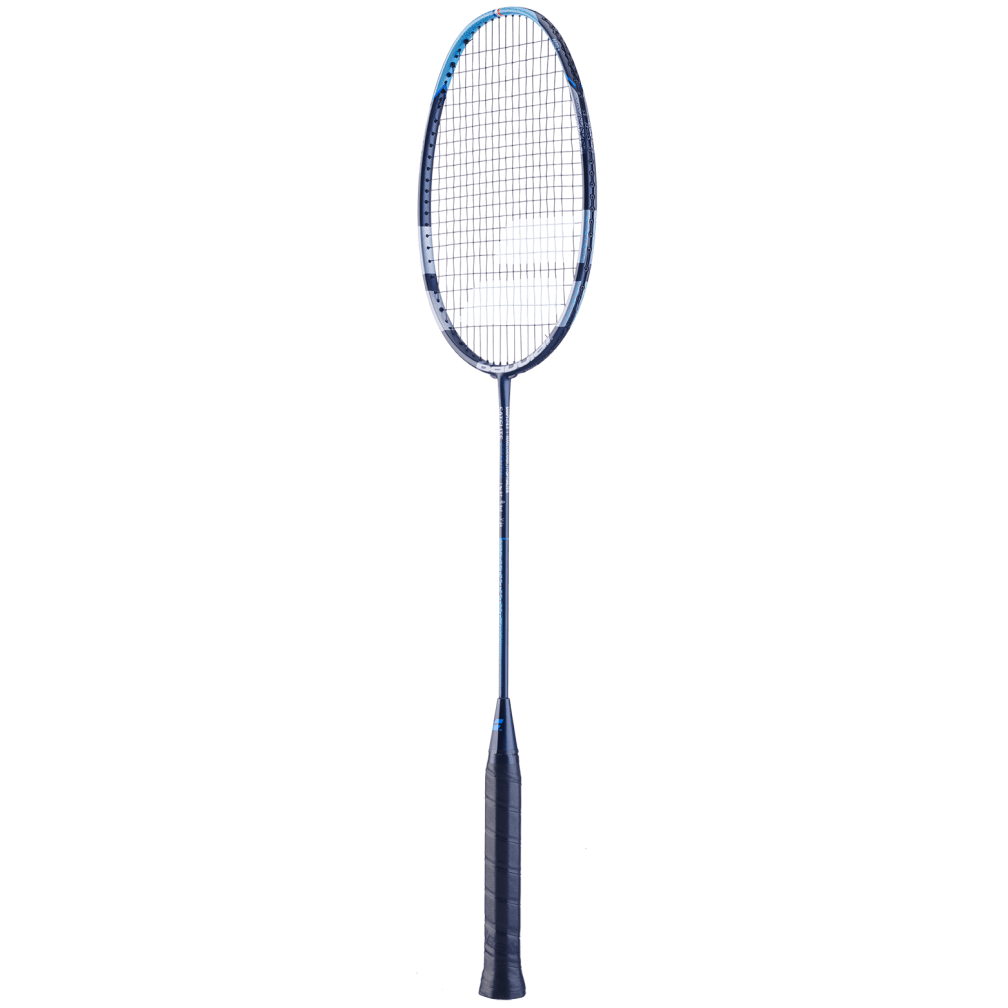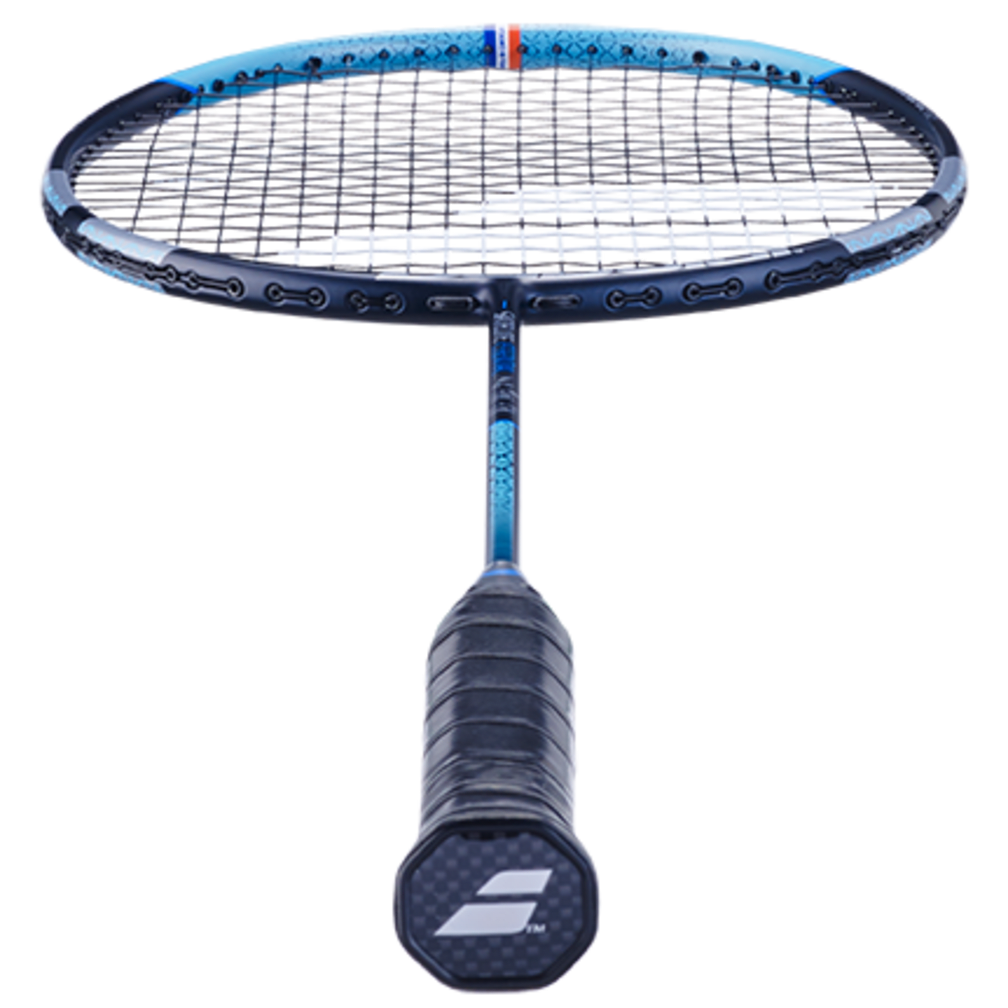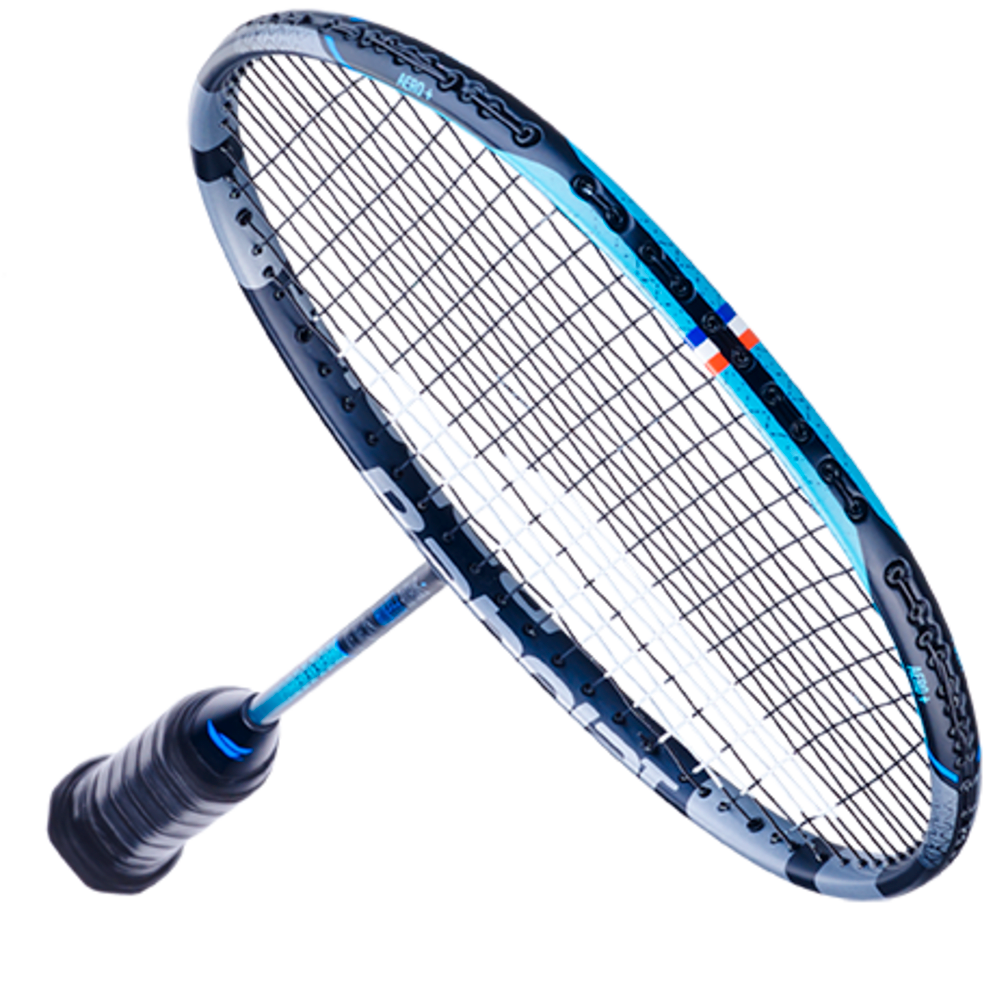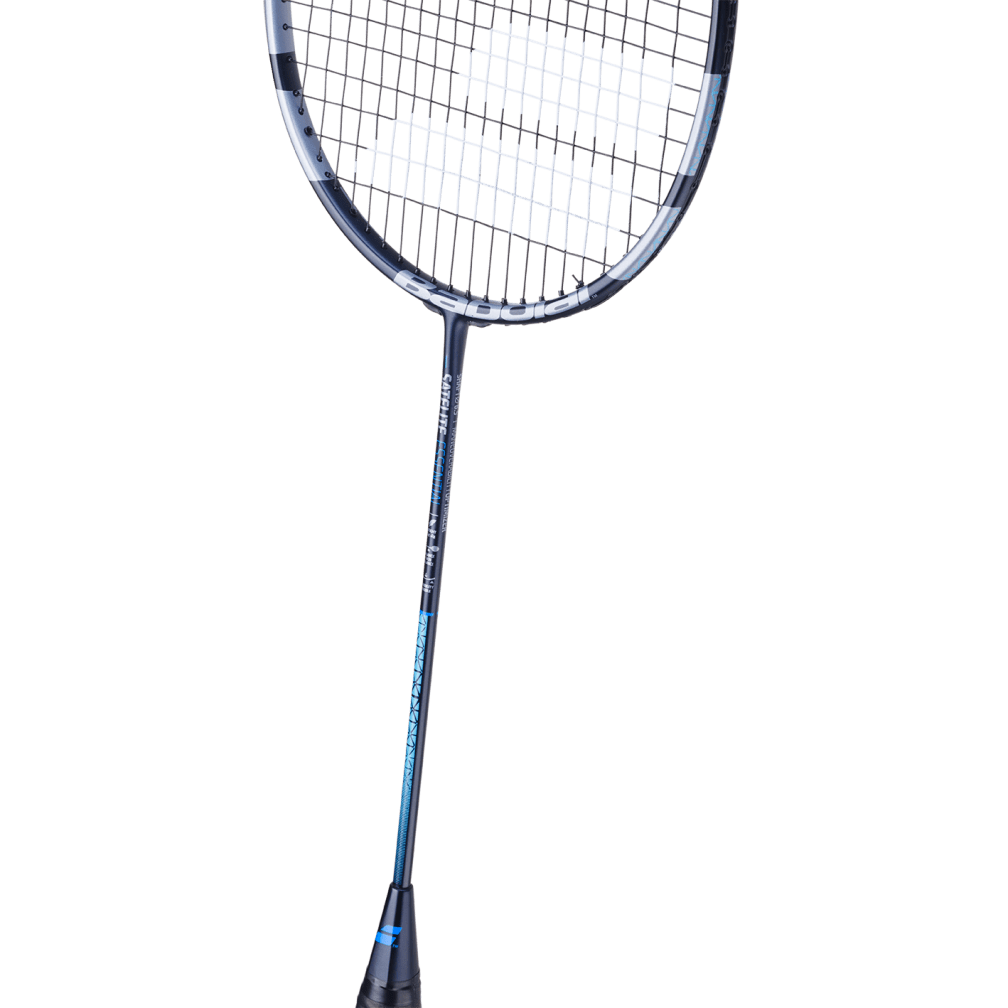 SIZE GUIDE
- RACKETS -
| | | |
| --- | --- | --- |
| Adult | | |
| EU | US | Hand size (in mm) |
| 0 | 4 |  100 - 102 |
| 1 | 4 1/8 |  103 - 105 |
| 2 | 4 1/4 |  106 - 108   |
| 3 | 4 3/8 | 109 - 111  |
| 4 | 4 1/2 |  112 - 114 |
| 5 | 4 5/8 | 115 - 117  |
| | | |
| --- | --- | --- |
| Kids | | |
| EU | US | Hand size (en mm) |
| 00000 | 3 1/2 | 87 - 89 |
| 0000 | 3 5/8 | 90 - 92 |
| 000 | 3 6/8 | 93 - 95   |
| 00 | 3 7/8 | 96 - 99  |
- APPAREL -
Men
Size
US (in inches)
EU (in centimeters)
Tops - Chest
Tops - Waist
Bottoms - Hips
Bottoms - Inseam
Tops - Chest
Tops - Waist
Bottoms - Hips
Bottoms - Inseam
S
33-35
30-31
33-35
39
84-89
76-79
84-89
99
M
36-38
31-33
36-38
30
92-97
79-84
91-97
76
L
38-41
33-34
38-42
31
97-104
84-86
97-107
79

XL

41-42
34-36
42-42
31
104-107
86-91
107
79
XXL
44-45
36-38
44-45
32
112-114
91-97
112-114
81
Women
Size
US (in inches)
EU (in centimeters)
Tops - Chest
Tops - Waist
Bottoms - Hips
Bottoms - Inseam
Tops - Chest
Tops - Waist
Bottoms - Hips
Bottoms - Inseam
XS
34-35
25-26
34-35
30
86-89
64-66
86-89
76
S
35-36
26-27
38-39
30-31
89-91
89-91
97-99
76-79
M
37-38
28-29
39-42
31
94-97
94-97
99-107
79
L
38-39
29-39
44-45
31-32
97-99
74-99
112-114
79-21
XL
40-41
31
47-48
32
102-104
79
119-122
81
XO
41-43
32
50-51
32-33
104-109
81
127-130
81-84
Boys
Age
US (in inches)
EU (in centimeters)
Tops - Chest
Tops - Waist
Bottoms - Hips
Bottoms - Inseam
Height
Tops - Chest
Tops - Waist
Bottoms - Hips
Bottoms - Inseam
Height
6-8
25-26
22-23
27-29
22
44-50
94-66
56-58
69-73
56
112-127
8-10
27
23-24
29-31
25
50-55
69
58-61
74-79
64
127-140
10-12
27-29
24-26
31-33
28
55-60
69-74
61-66
79-83
71
140-152
12-14
29-31
26-28
33-35
31
60-64
74-79
66-71
83-89
79
152-163
Girls
Age
US (in inches)
EU (in centimeters)
Tops - Chest
Tops - Waist
Bottoms - Hips
Bottoms - Inseam
Height
Tops - Chest
Tops - Waist
Bottoms - Hips
Bottoms - Inseam
Height
6-8
26-28
21-23
28-29
22
44-50
66-79
53-58
71-74
56
112-127
8-10
28-31
23
29-31
25
50-55
71-79
58
74-79
64
127-140
10-12
31-32
23-26
32-33
27
55-60
79-21
58-66
81-84
69
140-154
12-14
32-33
26-29
34-35
30
60-64
81-84
66-74
84-89
76
154-163
- SHOES -
| | | | | | | | | | | | | | | | |
| --- | --- | --- | --- | --- | --- | --- | --- | --- | --- | --- | --- | --- | --- | --- | --- |
| MEN | | | | | | | | | | | | | | | |
| Size (in centimeters) | 24,5 | 25 | 25,5 | 26 | 26,5 | 27 | 27,5 | 28 | 28,5 | 29 | 29,5 | 30 | 30,5 | 31 | 32 |
| Size (in inches) | 9,8 | 10,0 | 10,2 | 10,5 | 10,7 | 10,9 | 11,1 | 11,3 | 11,5 | 11,7 | 11,9 | 12,1 | 12,3 | 12,5 | 12,9 |
| UK | 6 | 6.5 | 7 | 7.5 | 8 | 8.5 | 9 | 9.5 | 10 | 10.5 | 11 | 11.5 | 12 | 12.5 | 13.5 |
| EU | 39 | 40 | 40.5 | 41 | 42 | 42.5 | 43 | 44 | 44.5 | 45 | 46 | 46.5 | 47 | 48 | 49 |
| USA | 6.5 | 7 | 7.5 | 8 | 8.5 | 9 | 9.5 | 10 | 10.5 | 11 | 11.5 | 12 | 12.5 | 13 | 14 |
| Japan | 25 | 25+ | 25.5 | 26 | 26.5 | 27 | 27.5 | 28 | 28+ | 28.5 | 29 | 29+ | 29.5 | 30 | 31 |
| | | | | | | | | | | | | | | | |
| WOMEN | | | | | | | | | | | | | | | |
| Size (in centimeters) | 22,5 | 23 | 23,5 | 24 | 24,5 | 25 | 25,5 | 26 | 26,5 | 27 | 27,5 | 27,5 | | | |
| Size (in inches) | 9,04 | 9,24 | 9,45 | 9,65 | 9,85 | 10,05 | 10,25 | 10,45 | 10,65 | 10,85 | 11,05 | 11,05 | | | |
| UK | 3.5 | 4 | 4.5 | 5 | 5.5 | 6 | 6.5 | 7 | 7.5 | 8 | 8.5 | 9 | | | |
| EU | 36 | 36.5 | 37 | 38 | 38.5 | 39 | 40 | 40.5 | 41 | 42 | 42.5 | 43 | | | |
| USA | 4 | 6 | 6.5 | 7 | 7.5 | 8 | 8.5 | 9 | 9.5 | 10 | 10.5 | 9.5 | | | |
| Japan | 22.5 | 23 | 23.5 | 24 | 24.5 | 25 | 25+ | 25.5 | 26 | 26.5 | 27 | 27.5 | | | |
| | | | | | | | | | | | | | | | |
| JUNIORS | | | | | | | | | | | | | | | |
| Size (in centimeters) | 19 | 19,5 | 20 | 20,5 | 21 | 21,5 | 22 | 22,5 | 23 | 23,5 | 24 | 24,5 | 25 | 25,5 | |
| Size (in inches) | 7,64 | 7,84 | 8,04 | 8,24 | 8,44 | 8,64 | 8,84 | 9,04 | 9,24 | 9,45 | 9,65 | 9,85 | 10,05 | 10,25 | |
| UK | 13 | 13.5 | 1 | 1.5 | 2 | 2.5 | 3 | 3.5 | 4 | 4.5 | 5 | 5.5 | 6 | 6.5 | |
| EU | 31 | 32 | 33 | 33.5 | 34 | 35 | 35.5 | 36 | 36.5 | 37 | 38 | 38.5 | 39 | 40 | |
| USA | 13,5 | 1 | 1.5 | 2 | 2.5 | 3 | 3.5 | 4 | 4.5 | 5 | 5.5 | 6 | 6.5 | 7 | |
| Japan | 20 | 20.5 | 21 | 21+ | 21.5 | 22 | 22+ | 22.5 | 23 | 23.5 | 24 | 24.5 | 25 | 25+ | |
| | | | | | | | | | | | | | | | |
| KIDS | | | | | | | | | | | | | | | |
| Size (in centimeters) | 17 | 17,5 | 18 | 18,5 | 19 | 19,5 | 20 | 21 | | | | | | | |
| Size (in inches) | 6,83 | 7,03 | 7,23 | 7,44 | 7,64 | 7,84 | 8,04 | 8,44 | | | | | | | |
| UK | 9 | 10 | 11 | 12 | 13 | 13.5 | 1 | 2 | | | | | | | |
| EU | 27 | 28 | 29 | 30 | 31 | 32 | 33 | 34 | | | | | | | |
| USA | 9,5 | 10,5 | 11,5 | 12,5 | 13,5 | 1 | 1.5 | 2.5 | | | | | | | |
| Japan | 17 | 17,5 | 18,5 | 19 | 20 | 20,5 | 21 | 21.5 | | | | | | | |